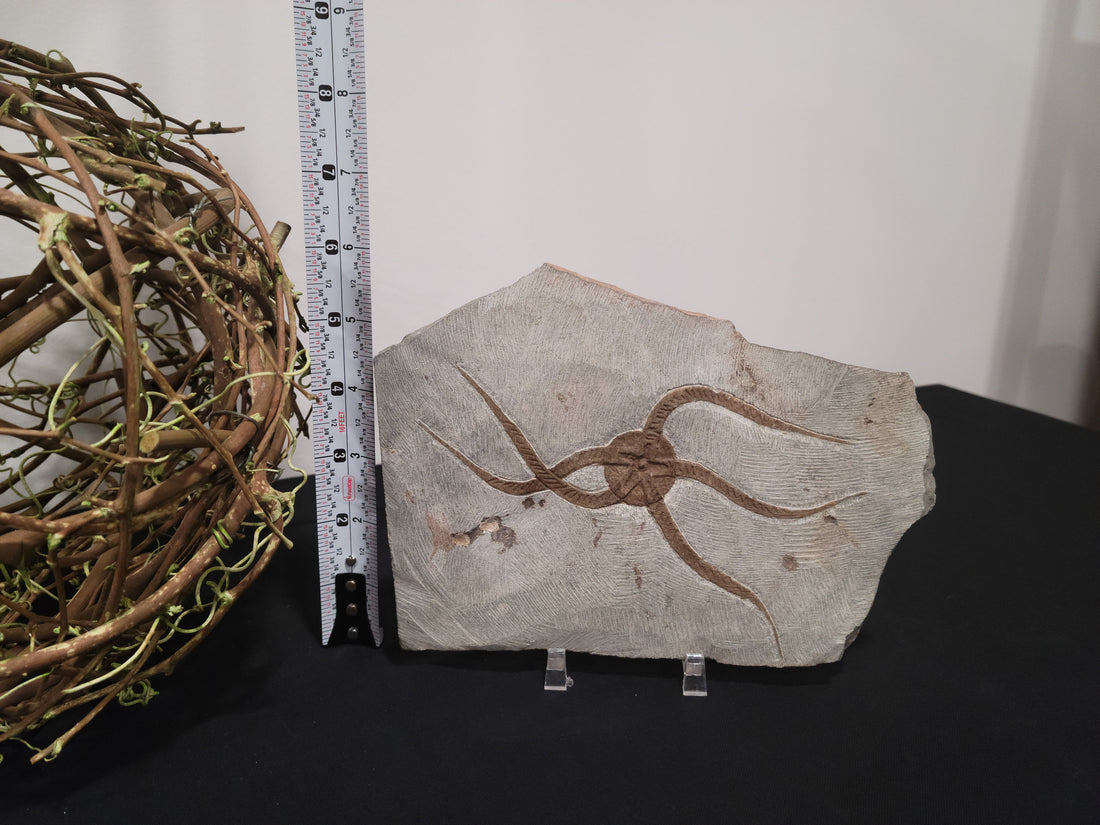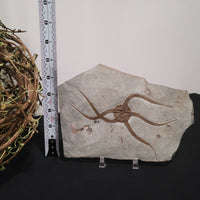 Brittle Star Fossilized Starfish Ophiura - 1 Starfish in Matrix
This is a Brittle Star Starfish fossil from the Ophiura family of starfish and is approximately 450 million years old. This specimen has 1 starfish in matrix, and is from Morocco. It is a fun specimen to have in a collection, and a conversation starter.
Size: 5.5 inches x 7.75 inches x 0.5 inches
*Based on my research of this type of fossil, I've found that I cannot guarantee it's authenticity so it is priced accordingly. The stand is not included in the sale.