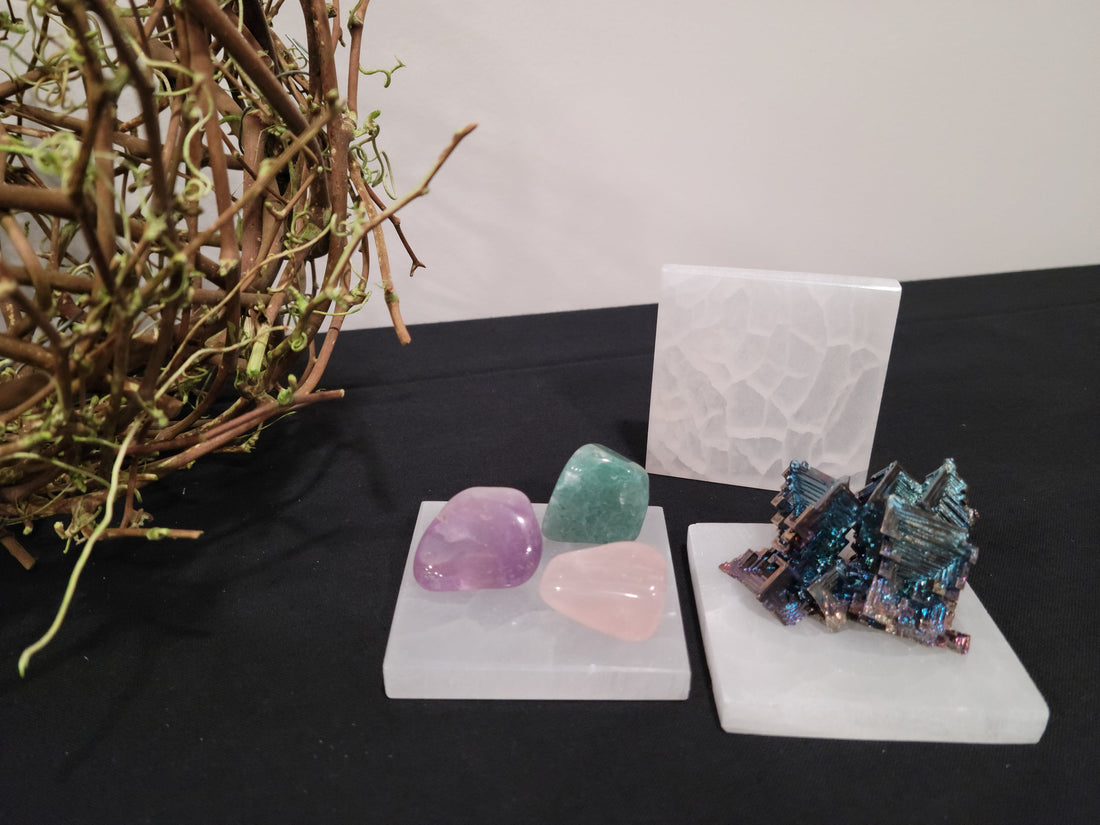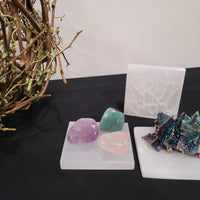 Selenite Charging Plate - Polished
Display your stones on this piece and watch them shine! (Inner beauty shine that is, not actual light up shine.) These Selenite Charging Plates are designed to recharge your stones, but can also be used for energy clearing in your body or home space. Additionally, these pieces are each uniquely beautiful and would look great on display as stand alone items.
Chakra: Crown
Mohs Scale of Hardness: 1.5-2
Zodiac: Taurus
Tidbit: Selenite is a crystallized form of Gypsum named after Selene, an ancient moon goddess, and means stone.
Selenite Attributes: Selenite has a very high vibration which helps to align our higher selves with our conscious physical lives. This can act to help manifest our desires into the physical realm. It's also great for bringing a clear energy and peaceful atmosphere into the home. It's a calm stone that can bring deep inner peace to your surroundings, as well as assisting with all types of energy clearing.
Origin: Morocco
Size:  2.75 inches x 2.75 inches x 3/8 inch
*Please allow for some variations as each of these Selenite Charging Plates are unique. The one you receive may be slightly different than the one represented in the picture.