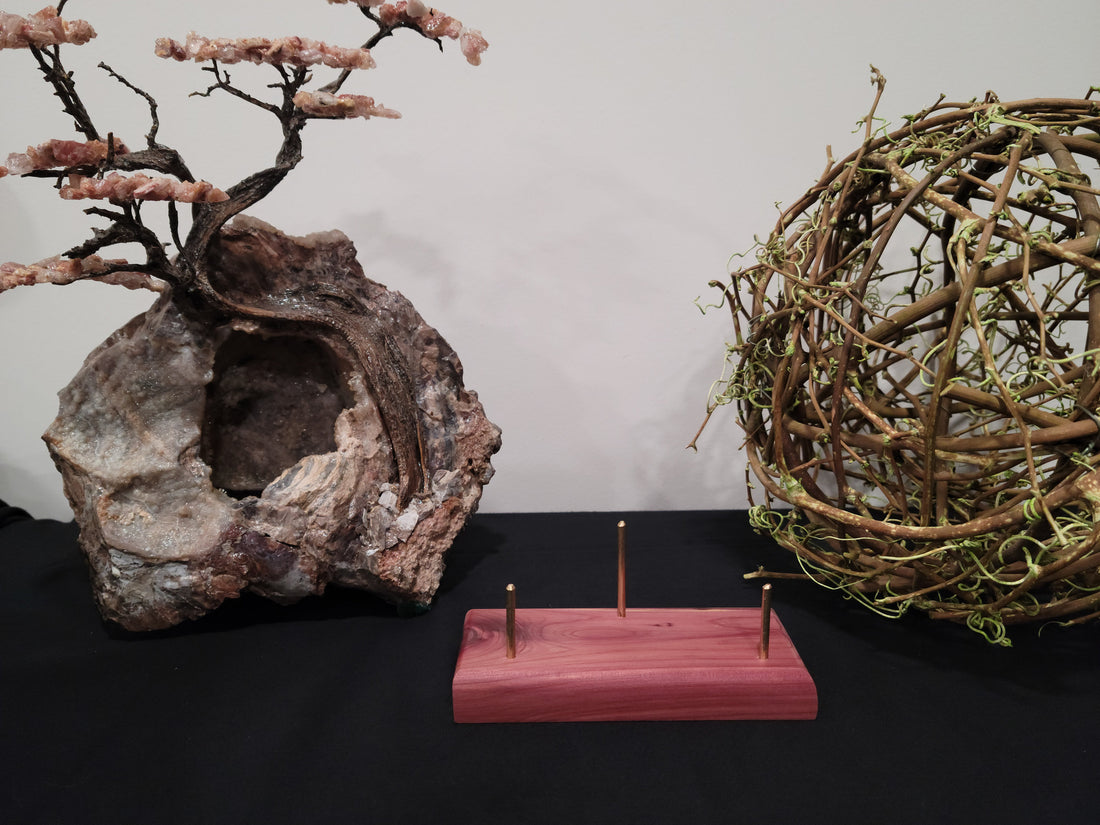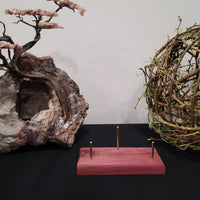 Handmade Wooden Stand For Displaying Crystals, Geodes, Pictures, Or Memorabilia
This Display Stand is handmade out of Aromatic Cedar Wood and Brass. Each stand is unique with slight variations in size and shape due to the handmade nature of the product and natural variations in the wood. It's great for displaying rocks, crystals, geodes, pictures, art, or other memorabilia. The brass pins hold the item gently to keep your display pieces secure and shining in their best light. The brass pin in the back is slightly taller than the front pins in order to best display your favorite pieces. The stand you see in this listing is the one that you will receive with purchase.
We can also custom create a stand for your own unique purposes. Please reach out and I'd be happy to answer any questions you might have.